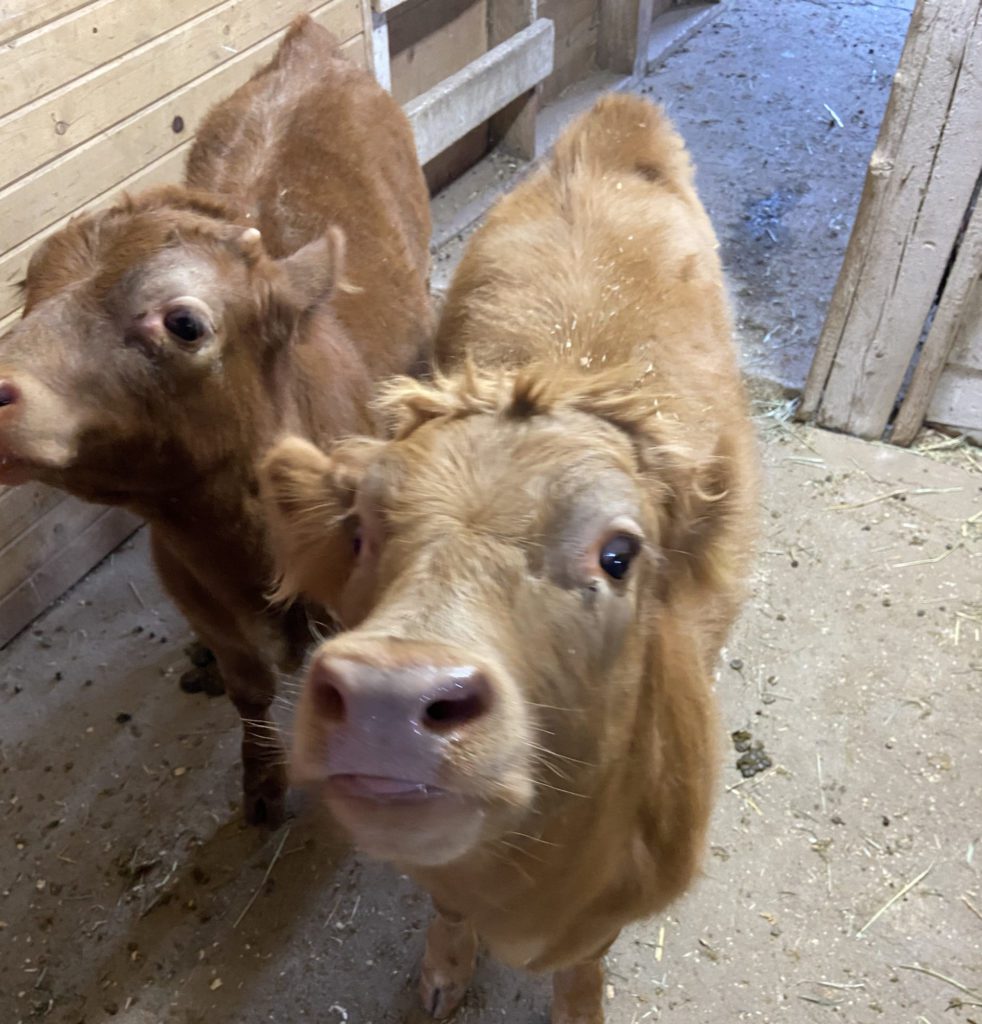 Welcome to our little slice of serenity!
Here at Howling Acres Farms, hard work and a willingness to just keep trying even in the face of many mistakes is our goal. This mindset subdues the crazy and the hiccups (aka mistakes) allowing the accomplishment to shine through. There is satisfaction in a job well done. To be able to look out at the pasture seeing our animals happily playing, grazing or meandering through the pastures knowing our hard work is paying off, that is a great feeling. That is how we try to live our lives. Dream. Try. Engage. Invest. Learn. Try again. You never know what you can accomplish if you don't take the first step. Something that echoes in our hearts is to be the best steward that you can be of what is entrusted to you. The animals, the land, people, resources – they matter. Take care to do well.
Besides being a working farm with livestock and products from those animals, our goal is to build a place where people can come connect with animals, see where their food comes from and engage in active learning in how to care for them and how to grow their food. But we thought we would do things just a little differently and have all miniature animals as our livestock. We begin with our cattle, Miniature highland cattle. Now don't let the name fool you, they are still sizable animals at 400-700lbs. Next, we have Southdown Babydoll sheep. These shy but sweet wooly bundles of joy. Then we have our Nigerian Dwarf Goats who are playful, loving inquisitive delights in our farmyard. We also have our feathery friends including chickens, ducks and geese. Then we move on to our darling dogs. We have a variety of dogs here on the farm but the ones we breed are our miniature dachshunds. These little forces of nature just steal your heart. We love all of our animals and even as livestock treat them as part of the family with attentive care and concern tending to their needs and helping them to live good lives here on the farm.